Through times of economic uncertainty, sales teams are facing pressure to perform in challenging conditions, so let's Join our domain-focused session where we will discuss the tools critical for the sales team to boost performance and keep the sales professional successful.
Key Takeaways from this webinar:
How to resolve challenges faced by Sales Professionals
Learn about tools needed to increase sales productivity
Important tools to uplift the sales process
Featured Speakers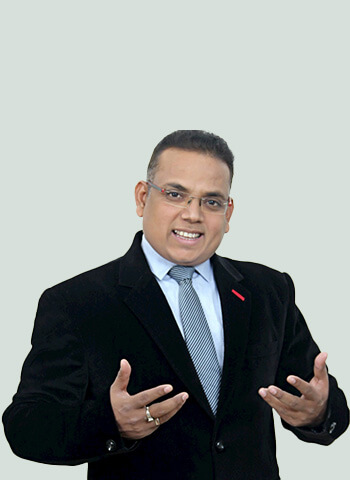 Dr. Ashwini Kumar Raj
Business Head - Salesforce
Dr. Raj has 24 years of experience in the IT and Education industry. He is a Cloud evangelist, Sales Coach, and Delivery professional. He is an award winner in Solution selling, Delivery for organizations. A 7X salesforce certified professional, Salesforce Trailblazer community group leader, Certified mentor, and Author. He is experienced in building Salesforce practices for the organisation. Dr. Raj is an Amazon best-selling author. He has authored books like "Cloud Computing using Salesforce", "My Life – Experiential Learning" and "Mastering MS Excel".