 Begin Your Customer Analytics Automation Journey with Uneecops,
Your Tableau Consulting Partner
In the realm of today's dynamic business environment, the utilization of advanced analytics has evolved from a luxury to a necessity for maintaining competitiveness. A steadfast ally in technological solutions, Uneecops emerges as among the top Tableau partners in India. As an authorized Tableau reseller and Tableau consulting partner, we strive to help modern enterprises unlock their data and translate it into insights.
Beginning with Tableau license to Tableau support, our track record boasts successful collaborations with myriad businesses in the deployment of Tableau solutions, serving as the bedrock for data-centric decision-making.
Tableau Plans
Creator


Every deployment requires at least one Creator

Powerful Suite that supports end-to-end analytics workflow & provides business
insights.

Includes: Tableau Desktop, Tableau Prep Builder, and one Creator license of Tableau Server.

Explorer


Every deployment requires at least one Explorer

Full self-service analytics pack that lets you explore trusted data & answer
your question faster.

Includes: One Explorer license of Tableau Server.

Viewer


Every deployment requires at least one Viewer

Ease to use & secure visualization platform that lets you view & interact
with dashboard.

Includes: One Viewer license of Tableau Server. Analyze, Moderate, and Predict Data

Derive Better Business Outcomes with Tableau Partners in India
Data is the new oil. And like oil, it needs to be refined and cannot be put to good use without adequate processing and actions. Recognized as a Gartner leader in analytics and business intelligence for 10 years in a row, Tableau can help you become the truly intelligent enterprise of tomorrow. 
Uneecops functions as a strategic Tableau consulting and implementation partner, helping enterprises recognize and realize the value of their data. Our data scientists bring a decade of experience & time-tested methodologies for stress-free implementation.
Tableau License
Tableau Implementation
Data Visualization
Dashboard Support
Development & Data Blending
Managed Services
Consulting
Training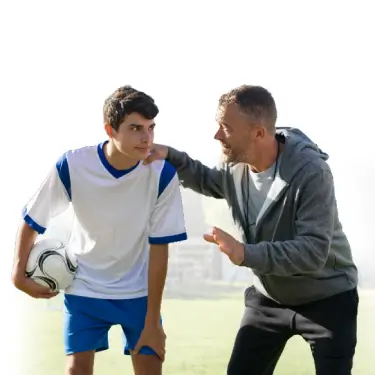 Advanced Tableau Features To Build
Intelligent Enterprise
Tableau Business Intelligence is a feature-rich analytics solution that can help you explore data better and gain valuable insights. Its augmented analytics features, like AI, ML, etc., can increase efficiency and make the most of your data. Uneecops helps you discern these modern augmented analytics solutions to facilitate confident decision-making and deliver success.
Tableau on Cloud
Prepare, author, analyze, collaborate, publish, and share data anytime and anywhere on Tableau Cloud.
Tableau Prep
Set the stage for data analysis by filtering data to combine, shape, and clean data for analysis.
Embedded Analytics
Leverage AI, enterprise-grade security, and out-of-the-box availability at scale.
Tableau Mobile
Confidently prepare your data for analysis at your fingertips!
Ask Data
Get rich visualization outcomes to derive the data insights you want using natural language processing.
Explain Data
Automated, AI-driven explanations based on advanced statistical models for in-depth data exploration.
Einstein Discovery
Dive into Einstein Discovery reports for drill-down analysis in a few clicks!
Data Stories
Use AI algorithms to add simple language explanations to your dashboards within seconds.
Leverage Analytics and Business Intelligence Expertise
To Solve Complex Business Scenarios
With a legacy of over 10 years, Uneecops has established itself as the leading Tableau solutions partner in the industry. As a thought leader in business intelligence services and advanced analytics, we empower enterprises with our time-tested solutions to solve the most complex business problems.
150+
Successful BI implementations
Tableau Consulting Partner Through Implementation and User Adoption Support
As a distinguished Tableau Consulting Partner, we stand at the forefront of orchestrating seamless implementations and fostering unwavering user adoption. With an adept grasp of Tableau's intricate ecosystem, our seasoned experts harness its transformative potential to craft tailor-made solutions that resonate with your unique business landscape. From architecting data pipelines that channel raw information into insightful dashboards, to providing user-centric training that fuels an organization-wide culture of data-driven decision-making, our holistic Tableau consulting services ensure that Tableau not only becomes an integral part of your operations but also a catalyst for innovation. As Tableau partners in India with a proven track record of guiding enterprises with our Tableau consulting services, we navigate complexities, streamline processes, and empower your workforce to unlock the true power of data.
Tableau Consulting Services
for Each Business Vertical
Tableau is tailored to serve different business verticals. Our advanced analytics capabilities and Tableau software services can help you answer data questions and gain valuable insights. Equip each department with detailed analytics capabilities, creating an invaluable competitive advantage for your entire enterprise with Uneecops, the best Tableau partners in India.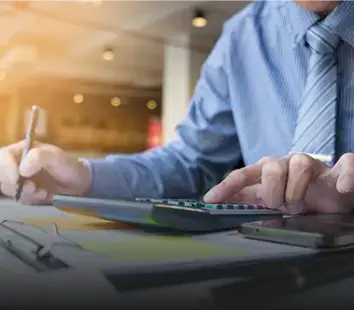 Finance and accounting
More time for strategic analysis as Tableau software solution breaks financial data into actionable insights.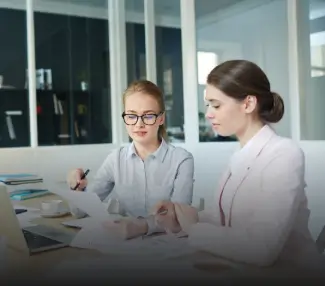 Sourcing, Procurement, and Purchasing
Sourcing, Procurement, and Purchasing
Optimize your end-to-end purchasing process, including purchase orders, invoices, receipts and vendor invoice payments.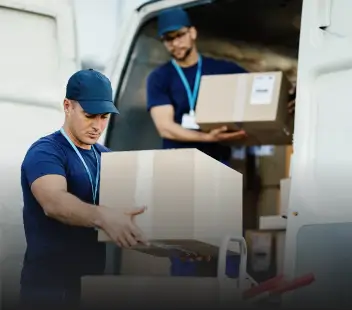 Supply Chain and Distribution
Supply Chain and Distribution
Take advantage of Tableau's real-time analytics and Uneecops Tableau software services for supply chain data alerts, demand forecasts, and much more.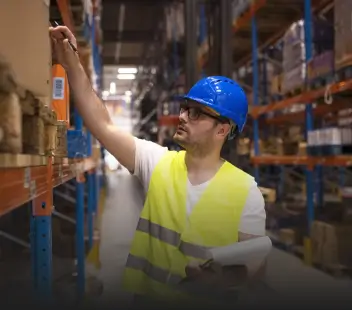 Operations and Inventory
Leverage Tableau consulting services to avoid surplus, reduce waste, and meet customer demand using Tableau.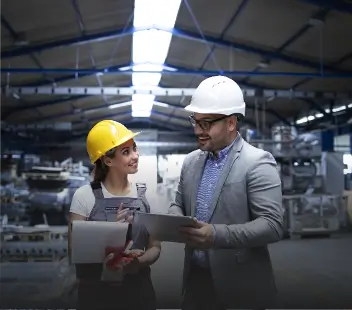 Production and Pricing
Make top-level strategic and pricing decisions with better financial analysis and insight. Do it with Uneecops as your Tableau partners in India.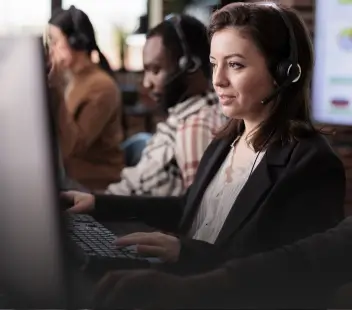 Sales and Services
Improve client relations and sales by spending less time trying to understand your customers or business with Tableau software services.
Industry-ready
Business Intelligence Solutions
Our industry-specific Tableau services provide comprehensive solutions for embedding accurate insights into business decisions, allowing you to outwit the industry's most complex challenges and gain faster results.
Manufacturing
Become a data-driven manufacturing organization by accelerating equipment assessment, procurement analysis, demand forecasting, etc.
LEARN MORE
Pharma
Fast track health analytics and employ smart data strategies to deliver life-saving treatment.
LEARN MORE
Automotive
Optimize your logistic and production processes and manage quality control while automating your business with real-time data traceability.
LEARN MORE
Professional Services
Give your leadership team the data they need to make confident decisions and simplify the data processing tasks.
Trading
Track sales orders, invoices, receivables, and aging analysis, among other things.
LEARN MORE
Food & Beverage
Analyze production and packing data, customer behavior, and food preferences.
LEARN MORE
Tableau's powerful & real-time reports have helped us reduce our manpower efforts in report making by almost 90% and has improved the decision making by leaps & bounds. Also, the support extended by Uneecops team is commendable.
Durga Prasad
Sr. Business Analyst, SRSG
I'm thankful to Uneecops for their contribution during our recent Tableau implementation and reports development. Tableau has helped us gain valuable business insight which was otherwise difficult to attain
Narendra Mahato
Asst. Manager IT, Bajaj
"I would like to express our sincere admiration to the Uneecops team for your outstanding efforts in your ongoing assignment with us. We appreciate everything that you have done over the past months. The endless hours you have spent working for us and the professionalism you have shown have been a great support to the team.
The results are very much appreciated by our stakeholders and data consumers. I am thankful for your hard work and dedication to making every critical project a great success."
Head, Global Products
Head, Global Products, Deutsche Telekom Digital Labs (DTDL)
KNOW MORE
Empowering Businesses With Our Analytics
Learn how we used analytics and business intelligence technologies to reimagine business capabilities.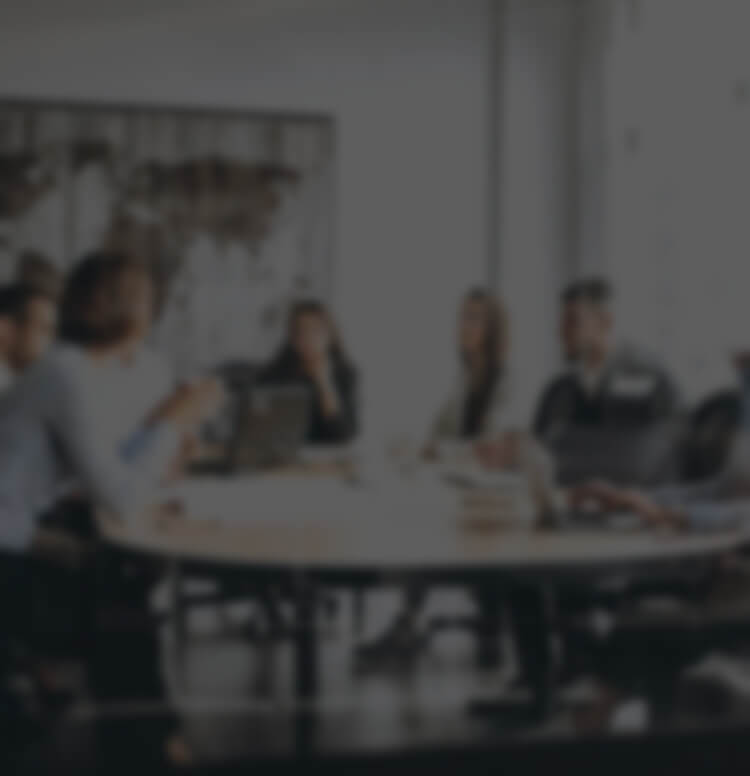 Delve Deeper Into Our Advanced Analytics Practices
Explore more about our partnerships with leading analytics companies and how we reinvent advanced solutions.
LEARN MORE
FAQs
Tableau software is a smart and enterprise-ready data visualization tool which is rated by Gartner as a leader for years in a row. Used by leading businesses worldwide, it comes packed with an array of features to get actionable real-time insights. Tableau data analytics software has beautiful and insightful reports and dashboards with a simple drag-and-drop interface which makes analysis super easy and interesting.
Tableau software works by connecting and extracting the data stored in various places. It can pull data from any platform. It can extract data from any database, be it Excel, PDF, files, feeds, different business applications & even in-house apps. The data extracted can be connected live to the Tableau data engine and Tableau Desktop. This is where the data analyst can start developing visualizations. Tableau Online works with the Tableau cloud and uses real-time insights.
Uneecops shines as the premier license and Tableau implementation company. With Tableau Gold Partner status, over 15 years of business transformation experience, and mastery across 21+ industry verticals, Uneecops offers unparalleled Tableau support expertise. We have successfully executed 150+ Tableau implementations, supported by a team of 75+ certified Tableau consultants. For optimal Tableau services, Uneecops stands as a proven leader in translating data into actionable insights. Reach out to our certified Tableau consultants for Tableau license and software cost of Tableau India.
Tableau enables businesses to make actionable decisions anytime and anywhere. It empowers decision makers to make ad-hoc analysis with facts and figures. It is the most versatile and easy-to-use business intelligence tool which helps every business user understand their most valuable asset- data with intuitive dashboards and visualization tools. There are many versions of the software you can opt for: Tableau Public, Tableau Desktop, Tableau Web, or Tableau Public Online. UBS experts can provide a Tableau Online demo as per your specific needs.
Tableau software consulting/Tableau data visualization consulting is hassle-free with Uneecops. As a seasoned Gold Partner and Tableau reseller, Uneecops offers specialized Tableau consulting services to enhance your data visualization capabilities. Simply reach out to us, and we will guide you through the process. From understanding your requirements to implementing effective visualization strategies, Uneecops' Tableau consultants will collaborate closely with you. With profound experience and proven track record, Uneecops ensures that your journey towards impactful data visualization is seamless and tailored to your business objectives.
Uneecops is a trusted Tableau reseller in India, delivering personalized, industry-focused solutions with Tableau. Tapping into our extensive multi-industry deployment experience, Uneecops provide customized business solutions that work best for you. Our data scientists and industry experts team work with your business to optimize and scale the benefits of Tableau across your business functions. With Uneecops, you can be assured of collaborative and on-time delivery with proven solutions and frameworks.