 Decipher Data and Gain Insights for Better Business Decisions with Uneecops Amazon QuickSight Consulting Partners
With digital transformation, businesses are moving from spreadsheet-based reporting to sophisticated and interactive tools. Business Intelligence tools like Amazon QuickSight help enterprises in analyze and visualize data and gain useful insights even from unstructured data.
Uneecops, with deep technical knowledge and proven customer success, help SMBs drive innovation and unlock greater business value with proficiency in Amazon QuickSight. With QuickSight, we enable digital transformation and greater sustainability for SMBs using technologies like AI/ML and data and analytics. SMBs Can Now Effectively Implement Cloud Capabilities Using Intuitive BI Tool Amazon QuickSight
For small and medium businesses, Amazon QuickSight is a fast, cost-effective, easy, and scalable cloud-powered business intelligence service that enables them to access and explore deeper insights in an interactive visual environment. With Amazon QuickSight, SMBs can narrow down the field of focus and make use of the data that is more relevant to their organization.
Now, make use of your data more efficiently using QuickSight dashboards and partner with an experienced AWS partner such as Uneecops. The proficient Data Analytics Experts at Uneecops help SMBs drive cloud roadmap, onboarding with Amazon QuickSight and optimizing the setup for you so that you can make more informed business decisions and scale up the data-driven decision-making game.
Generative BI
Embedded Analytics
Paginated Reports
QuickSight Q.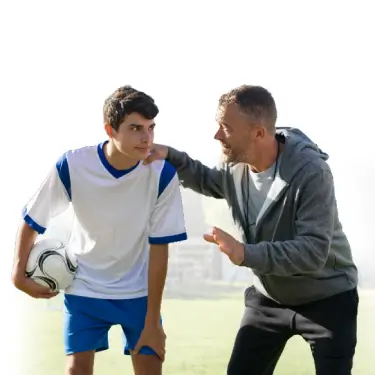 Create and Share Dashboards with Scalable Amazon QuickSight Framework
Amazon QuickSight offers features like robust security, governance, and global collaboration to manage well your enterprise workloads using capabilities of Generative BI, Embedded Analytics, Paginated Reports, and QuickSight Q
Generative BI Capabilities Using Amazon QuickSight
Generate and control insights with same governance, security and compliance benefits of serverless Amazon QuickSight. Generate compelling and impactful data stories
QuickSight Embedded Analytics Solutions
Seamless data-driven user experience by adding insightful analytics into any app. Get customized and interactive visuals and dashboards
Amazon QuickSight Paginated Reports
Start creating and sharing customized and paginated documents with free-flowing QuickSight interface. Scale with ease and consumption-based pricing model
Amazon QuickSight Q with Visualizations
Powered by machine learning QuickSight Q answers with relevant visualizations. Amazon BI platform with pretrained ML models understands your business language
Incorporate BI and ML into Your Decision-Making Process with Amazon QuickSight Consulting Partner
Our Data Experts entrusts that the enterprises that effectively derive critical insights from data and use them to make business decisions are 20 times more likely to acquire customers and 15 times more likely to remain profitable than those that don't. Adopting business intelligence and fetching benefits from a data-driven business model is considered a daunting task that comes with all the complexities and high costs of implementing the BI platform on your own. In such a scenario, AWS consulting and implementation partners like Uneecops help enterprises to use Amazon QuickSight to quickly process and analyze data to unveil actionable insights. Our AWS visualization architects collaborate with your team to fetch better insights from intuitive and interactive dashboards. As an AWS partner in India, we have a proven track record of guiding enterprises with our cloud-based consulting services. We help enterprises, implement the AWS Business Intelligence platform into your ecosystem, therefore, streamline processes, and empower your workforce to unlock the true power of data. As a trustworthy Amazon QuickSight Delivery Partner, we help you use a robust self-service analytics platform. Regardless of your business use case, our AWS data engineering experts assist you in leveraging all the capabilities of QuickSight.
Analytic Services
Let's Talk
Amazon QuickSight for Purpose-Built Industry Services and Solutions
Uneecops' industry-specific Amazon QuickSight services empower every department of your organization with data-driven decision-making approach. Our industry centered strategy allow SMBs to outwit the most complex challenges and gain faster results. We help you blending your industry specific needs with technology to achieve desired business objectives.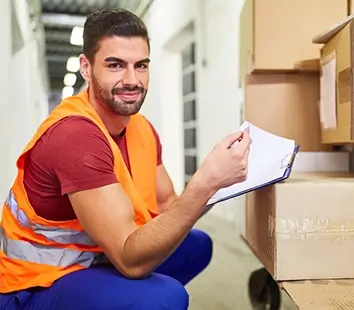 Consumer Packaged Goods
Create an integrated view of the consumer, and unify the shopping experience. Drive operational efficiency and increase organizational agility with Amazon QuickSight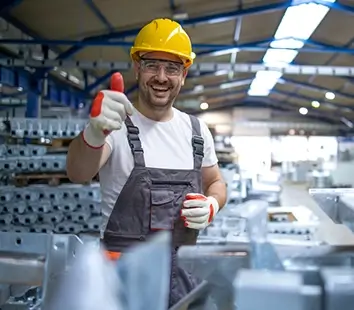 Production and Pricing
Identifying hidden data trends using Amazon QuickSight helps in making top-level strategic and pricing decisions. Choose Uneecops Data Experts to understand your data better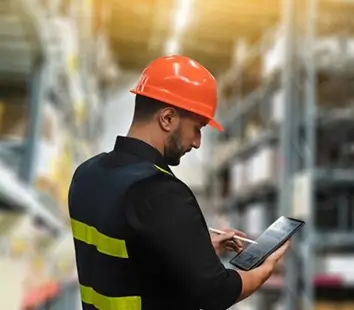 Supply Chain Management
Be more productive, transparent, and ultimately, more profitable with Amazon QuickSight. Identify potential bottlenecks and sustainably improve your supply chain functions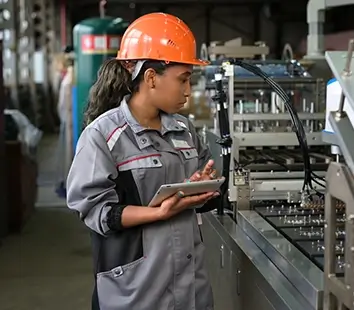 Manufacturing
Unlock end-to-end industrial data strategy with Amazon QuickSight. Take complete control of processes, reduce the chances of human-errors and improve work quality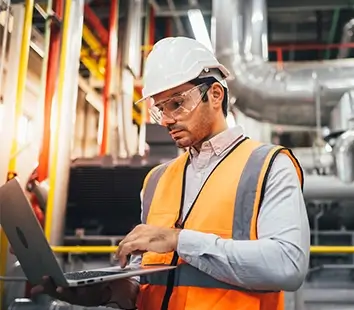 Energy, Power and Utility
Energy, Power and Utility
Revamp legacy operations, extract deep insights from data, manage energy networks and accelerate development of new business using interactive and in-depth dashboards by Amazon QuickSight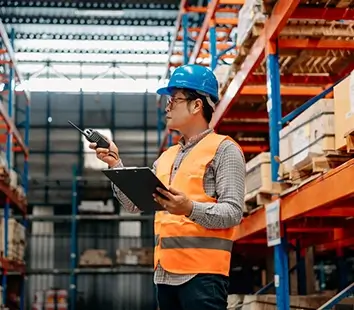 Sourcing, Procurement, Purchasing Inventory and Operations
Sourcing, Procurement, Purchasing Inventory and Operations
Leverage Amazon QuickSight Consulting services to avoid surplus, reduce waste, streamline end-to-end operational activities and simplify inventory management
Reinventing How Small and Medium Businesses Synthesize Business Data Using Amazon QuickSight
Leverage the power of ML-powered Amazon QuickSight to create interactive dashboards. You just need to access the datasets and Amazon QuickSight integrates with a wide range of data sources. These data sources include Amazon S3, Redshift, and Amazon RDS. Since QuickSight integrates with the entire AWS ecosystem, therefore you can sit back and relax as it will fit your existing setup.
Usage-Based Pricing with Cost-Effective Approach
Unlock new monetization opportunities and implement the AWS Business Intelligence platform with a usage-based pricing model. Just pay only what you use.
Intuitive user experience with Wide Range of Interactivity
View, Arrange, and Calibrate various geographical data presentations such as interactive graphs, to gain a better insight into data and make smarter decisions at speed.
Implement AWS Business Intelligence Platform to Build Faster
Speed up development by fetching data from a single source of truth through modern interactive dashboards, paginated reports, embedded analytics, and natural language queries.
Leverage Amazon QuickSight to Customize Visualizations
Seamlessly blend into the look and feel of your application by eliminating the need for users to perform manual extract, transform, and load operations.
Trading
Track sales orders, invoices, receivables, and aging analysis, among other things.
Save Time and Resources to Perform Fast with SPICE
Amazon QuickSight uses Super-fast, Parallel, In-memory Calculation Engine (SPICE) functionality to perform calculations so multiple users can simultaneously perform fast, interactive analyses.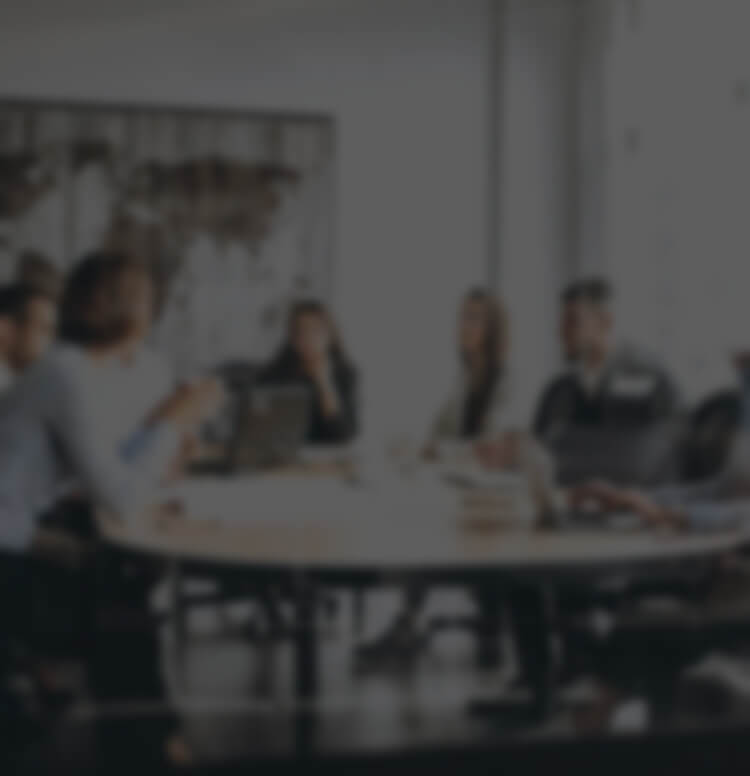 Delve Deeper Into Our Amazon QuickSight Practices
Explore more about our alliances with leading cloud partners and how we reinvented future-ready cloud solutions.
FAQs
Amazon QuickSight supports the latest versions of Mozilla Firefox, Chrome, Safari, Internet Explorer version 10 and above, and Edge.
Yes, QuickSight mobile apps which are available on iOS and Android give users instant access to their data and insights so that they can make decisions on the go. Alternatively, users can also use a web browser on any mobile device to access Amazon QuickSight.
SPICE– which stands for Super-fast, Parallel, In-memory Calculation Engine helps in automatically replicating data while shielding underlying data infrastructure, therefore multiple users can simultaneously perform fast and interactive analysis across a wide variety of AWS data sources.
Yes, you can. The Standard Edition accounts can be upgraded to Enterprise Edition through the QuickSight management page.
Following these steps you can easily send your data to Amazon QuickSight: Click to file upload->Connect to AWS data sources -> Connect to external data stores over JDBC/ODBC, or through other API-based data store connectors.
Yes. The users can enable multi-factor authentication (MFA) for their AWS account via the AWS Management console.