A company's financial well-being and future viability depends on the innovation it drives out of the product development, customer satisfaction and certainly on the agility to make fast decisions. It takes a top-level purchase-in and a sound investment plan to make a difference and transform your outdated processes, productivity, cycle time and unprecedented operational costs.
However, the decisions get siloed when the right investments are not made at the start. This directly affects the financial health of the company and topples all your transformation efforts causing piecemealed systems and disintegrated processes. This is why, bringing the evolution in businesses has fallen to CEOs in recent times.
"Visionary CEOs, individually, are the engines of massive change that is unprecedented in the history of information technology—possibly unprecedented in the history of commerce." – Thomas M. Siebel for McKinsey & Company
You, for your unique position and role, act as an influencer to your executives for shaping the business strategically for sustainable growth and success. And to achieve the same, you need to switch to digital and invest in a reliable technology that empowers you to see through the hidden business information and uncover new opportunities.
Let's envision the possibility of transforming business performance with sophisticated data analytics technology.
Cut Business Losses and Fuel up the Profitable Change
Basic reporting is significant in providing the fundamental measures and metrics related to financial matters, transactions, progress in the project, and performance of resources. However, to track and realize the not-so-obvious patterns in the metrics, you need more advanced solutions than mere reporting.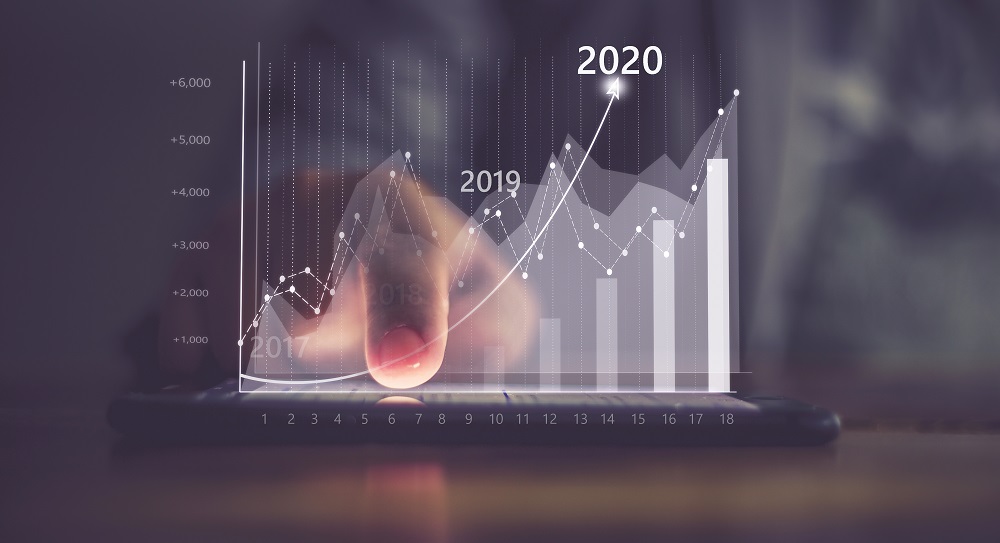 This transition from reporting to business intelligence is an evolution that outlines the foundation of the transformation goals. As the business complexity grows and reports raise queries about the underlying causes that are not traceable, business intelligence enables you to find correlations, trends, and patterns. It fine-tunes operational processes and provides a new business perspective to fuel the profitable change.
"Tracking marketing is a cultural thing. Either tracking matters or it doesn't. You're in one camp or the other. Either you're analytical and data-driven, or you go by what you think works. People who go by gut are wrong." – Stuart McDonald, CMO at Freshbooks
New-generation digital solutions like Data Analytics Software enable you to collate, track and analyze the key insights using advanced analytics and machine learning techniques. When real-time and updated data analytics come in handy, you know exactly where to focus your efforts, budget and resources to navigate your business to greater levels.
Below are some of the eye-opening value propositions driven by the importance of data analytics that will help you build your transformation story:
Data Analytics, Your Basic Move towards Creating a Success Story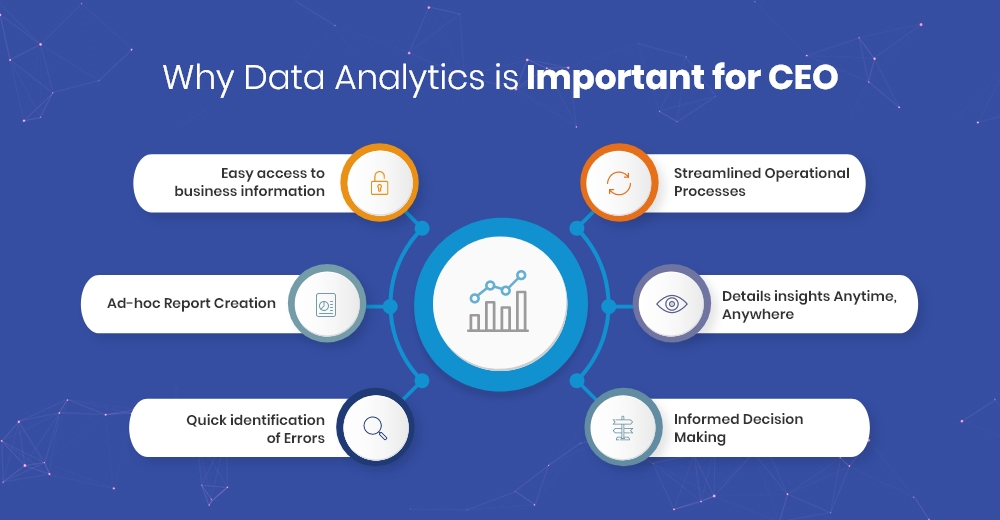 Let's understand in detail the benefits of data analytics in business and how it helps organizations repurpose and drive an agile transformation.
1. Beat the Competition with your Data Assets
The basic source of achieving a competitive advantage is an organizations' competence in mastering all aspects of analytics. Also, the upcoming trend driving the competition is the wave for predictive business analytics that empowers the users to be future-ready for all the potential challenges and to fight the same with accurate and reliable data. Data Analytics Software with its reliable and time-tested reports enables you to make informed business decisions faster than your competitors. Business incumbents build on strong data-culture have an edge over the new entrants in the market.
2. Identify Potential Opportunities and Increase ROI
The market is always open to opportunities provided that the businesses realize the same before it's too late. Data analytics transform your perspective of seeing the opportunities by rendering the actionable insights timely. This meaningful data from every part of the business can be used in making the processes more efficient, improving products and services and ultimately building customer loyalty.
3. Ace the Conversion Rates with the Personalized Communications
Consumers decide the competition in the market with their needs and choices. Powerful companies leverage the vast consumer data including their details, search behavior, choices of content, communications, social media posts, GPS location, and usage patterns. This 'digital exhaust' is then analyzed by the machine-learning algorithms of data analyzing software and the company's offerings are automatically aligned to reflect consumers' findings. In the near future, offerings based on consumer data will be a prerequisite for gaining the edge in the game.
4. Slice Down the Operational Cost and Time
Switching from the cumbersome spreadsheets and multiple legacy software to a centralized data analytics solution that manipulates and drills down the information in a meaningful format makes much more sense to a visionary organization. It saves valuable time and money invested in converting and analyzing the true meaning of data. The tool boosts your efficiency to react to the changing market strategies and makes you more future-ready to the upcoming market scenarios.
5. Forecast Possible Future Outcomes
In a fast-changing and unprecedented market and global uncertainty, only the most innovative, bold, and flexible organizations stand a chance in delivering real value to their customers. Leveraging data for understanding the past and current market scenario will also help predict future outcomes. This will not just improve your decision making to the changing market conditions but will also build a reliable portfolio and risk management plan for the future.
Bottom Line
With increasing competition and changing market conditions, business data analysis is shifting to an altogether new paradigm. Making data accessible from all areas of your business is your first step towards transformation and unlocking opportunities. Leverage the same and effectively cut business losses and boost Return on Investments while constantly improving your decision-making practices.
For any kind of consultation and support, you can always reach out to Uneecops, a trusted business automation company for your business transformation goals.