Tableau Plans
Choose the right mix Tableau license types to meet the unique needs of your organization
Creator


Every deployment requires at least one Creator

Powerful Suite that supports end-to-end analytics workflow & provides business
insights.

Includes: Tableau Desktop, Tableau Prep Builder, and one Creator license of Tableau Server.

Explorer


Every deployment requires at least one Explorer

Full self-service analytics pack that lets you explore trusted data & answer
your question faster.

Includes: One Explorer license of Tableau Server.

Viewer


Every deployment requires at least one Viewer

Ease to use & secure visualization platform that lets you view & interact
with dashboard.

Includes: One Viewer license of Tableau Server. Buy Tableau License from Uneecops -

Trusted by 100+ Leading Brands in India
As Tableau Gold Partner, we've made a name for ourselves as BI Experts who know Tableau inside and out. Our certified BI consultants can help you find the ideal licensing option to suit your needs & make the most of your investment. Our data scientists can easily plug into your organization and help you leverage Tableau to its fullest.
Tableau
Benefits
Tableau comes power-packed with an array of features to meet all your BI needs of your organization

Quick Analytics
Connect & visualize data at 10 to 100x faster than any other existing tool & gain access to insights

Any Data, Any Type
Explore any data in any format from excel sheets to databases to Hadoop to cloud services.

Auto Updates
Get access to fresh data using a live connection to your database or schedule automatic updates.

Ease to Use
Intuitive drag & drop methodology to analyse data. No programming knowledge required.

Smart Dashboards
Get rich data insights with the help of visualization using powerful dashboards.

Share Instantly
Publish dashboards & share live updates on web & mobile in just a few clicks.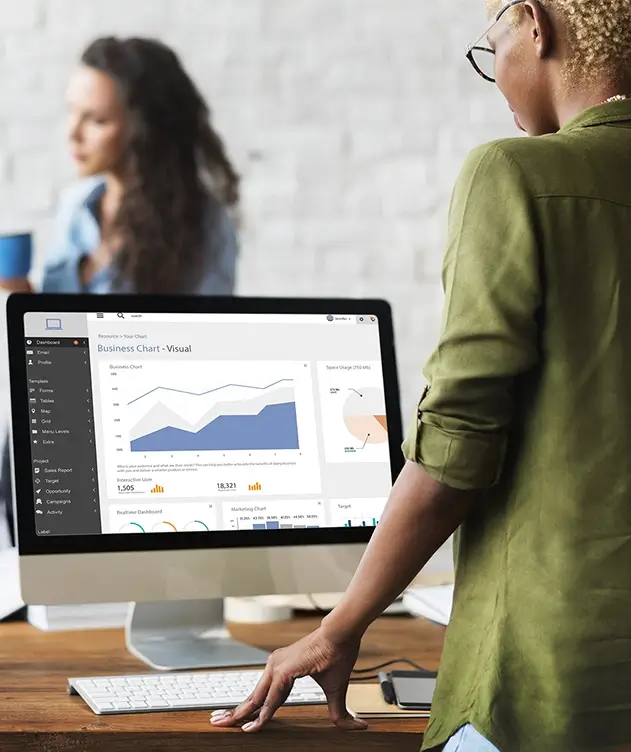 Tableau Creator License


Who is it for?
As the name implies creator licenses are meant for those people who are responsible for creating and distributing reports in your organization. Those who are responsible for performing ad-hoc analysis to gain access to key business insights and trends. Quite often these are created on an excel sheet and shared with multiple stakeholders via email or a shared drive. Usually, this process is cumbersome, chaotic & error-prone.
And, what they can do?
Using Tableau your Creators can bring order to chaos. The Tableau Creator license helps you clean & prep the data, conduct complex analysis and generate a visually appealing dashboard at lightning speed. Its powerful analytics empowers you to unlock your organization data and discover actionable business insights. These users or team members will create content, data visualizations, and data sources that will further be leveraged by other users (explorer & viewers) on the Tableau platform. Scroll below to learn about the Tableau license cost per user.
Tableau Explorer License


Who is it for?
Explorers are meant for all modern users who want to dive deeper into the data and find answers to the most pressing questions. Those who want to come outsides the confines of static reports and seek answers to important questions at the drop of a hat. Often, these professionals relied heavily on legacy software and excel sheets to gain actionable insights. But, the entire process was leading to multiple complexities in terms of errors, confusion, and conflicts.
And, what they can do?
Tableau brings a great respite to all Explorers. Tableau empowers them to build their new workbooks on their own all through the mobile functionality. Tableau Explorer License can scan information faster than before. Reporting becomes faster and Explorers can get answers to their immediate concerns without any bottlenecks. Your team is empowered to explore their data and get answered in real-time. Find out our Tableau pricing and Tableau licence cost below.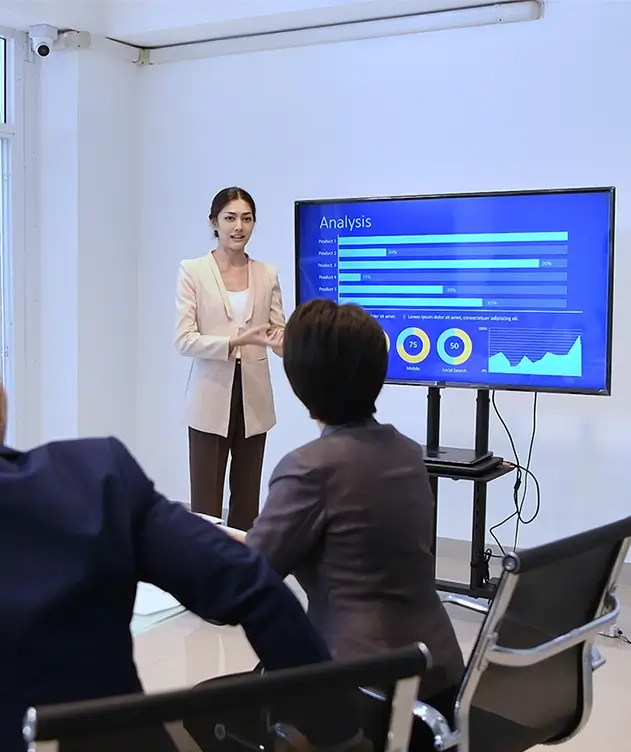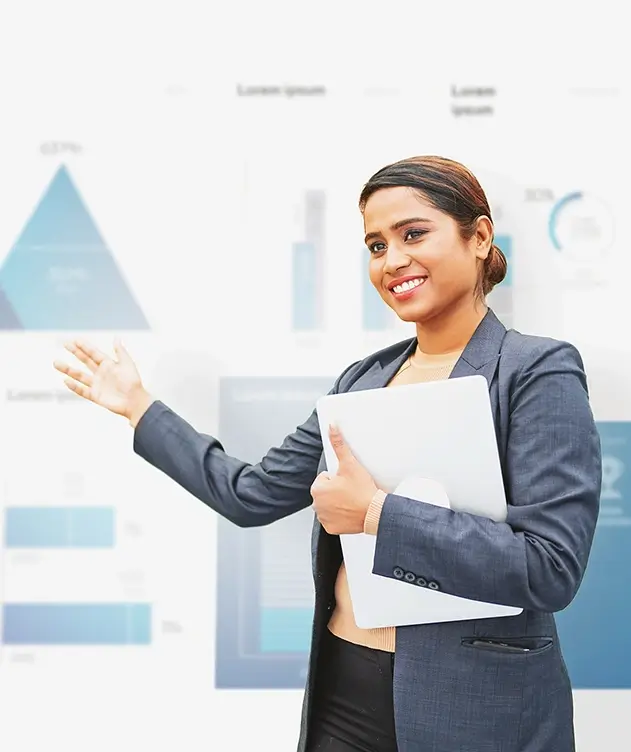 Tableau Viewer Licence


Who is it for?
This license type is for the Viewers in your organization. Viewers are the ones who use data to make actionable business decisions. These viewers could be anyone in your organization. They need data to rest their analysis of facts and figures. Viewers can be anyone from a team member to business managers to CEO who wants to gain a 360 view of the business.
And, what they can do?
Tableau brings major self-service capabilities to Viewers as they can get information faster at the speed of thought. Using Tableau Viewer Licence, viewers can make confident business decisions and be informed at every business conversation. Tableau can help your team to be on the same page and they can be more certain while making data-driven decisions. Explore our Tableau cost and Tableau pricing India below.
Tableau Features
Tableau comes packed with an array of features to meet all your BI needs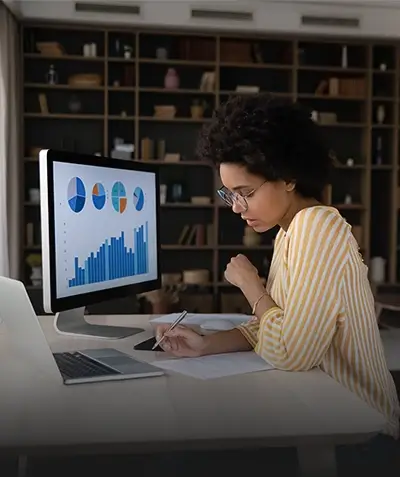 Self-Service BI
No expertise required! Create and share compelling reports & interactive dashboards on your own in a matter of minutes. Easily find, monitor, explore and share actionable data insights.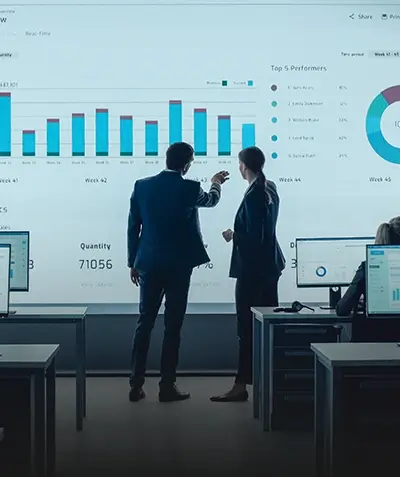 Data Visualization
Create beautiful and insightful reports and dashboards with a simple drag-and-drop interface. Use its powerful visualization tool to unleash relevant business insights.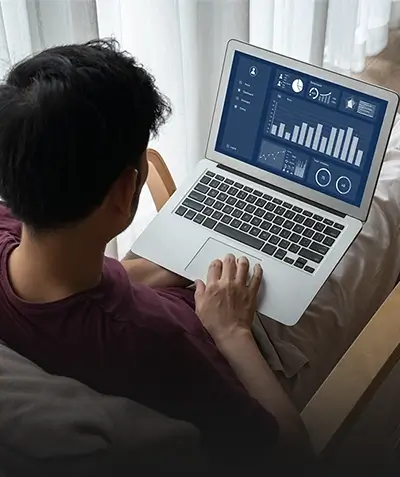 Powerful Analytics
Meet the entire needs of your organization with powerful analytics. Quickly find answers to your company's most important questions anywhere, anytime.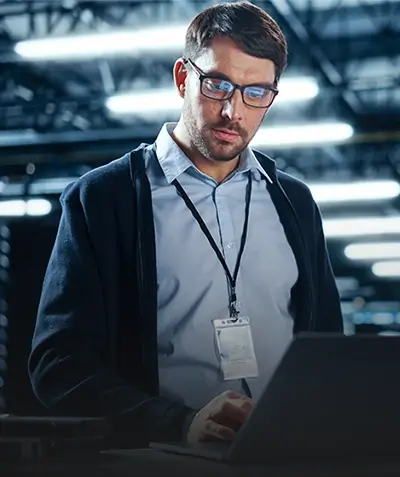 Data Source
Effortlessly connect & import data from disparate data sources ranging from files, feeds, databases, cloud drives, myriad business applications & even in-house apps.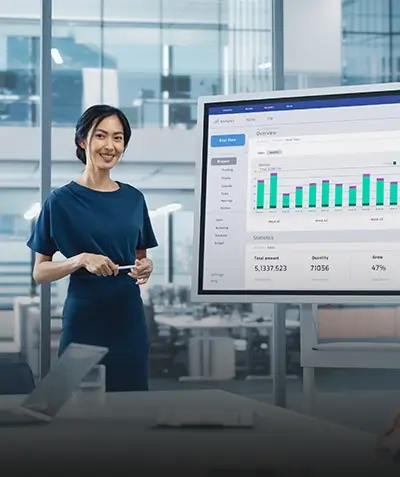 Data Blending
Create functional reports which are easy to comprehend and bring your data to life when you uncover new business opportunities.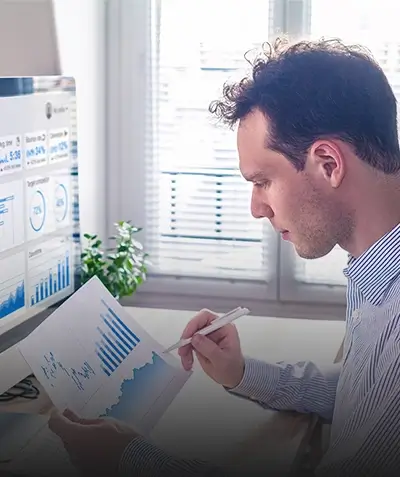 Beautiful dashboards
Create an aesthetically beautiful and intuitive dashboard with a few simple clicks and an exceptionally easy user interface. Easily format text, insert images and add widgets with a designer-friendly layout.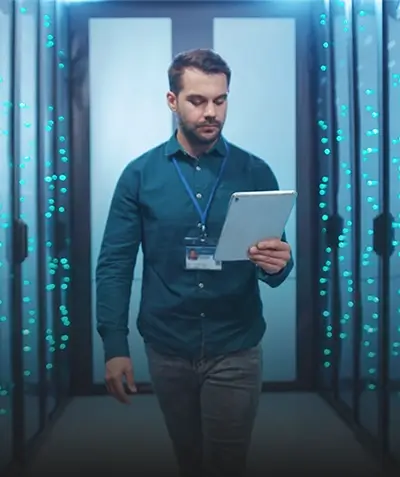 Highly Secure
Security is the first and most critical essential of Tableau. It helps organizations promote trusted data sources for all users to make the right decisions at the right time.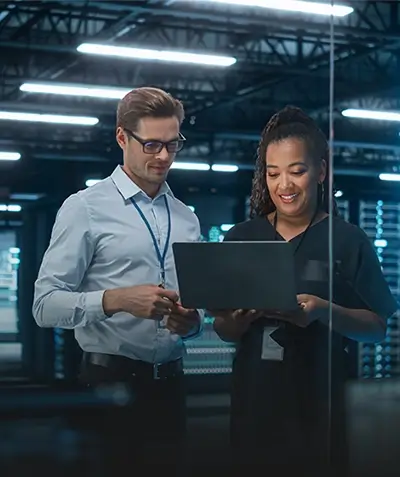 On-Cloud
Get up and running in no time! Tableau is a fully hosted cloud solution which allows instant setup and is a highly scalable option for your evolving business needs.
Uneecops team did a brilliant job with our dashboard using Power BI. They helped us dig out meaningful information from our data and placed them right on our dashboard. Now, we have access to real-time data.
Manish Kulshreshta
Sr. Manager, Stonemen Crafts
"More precision. More integrated processes. We have benefited immensely from SAP Business One implementation."
Anubha Gupta
Director, Gopal Corps Ltd
"Uneecops has resolved our reporting, vendor and inventory management challenges with SAP Business One."
Mr. Sushil Jain
CEO, Orbit Techsol India
Our company has attained more precision and all business functions are now streamlined.
Anurag Choube
VPSAP-icon, SAR Group
We really liked Uneecops' attitude towards work. Their know-how about SAP Business One and its implementation is deep. The team greatly helped us throughout our business intelligence journey.
Neeraj Tripathi
IT Head, Green Gas Ltd.
SAP Business One implemented by Uneecops works very well for us! We have been assisted by their team whenever needed.
Rohit Santoshi
SAP Coordinator, Revex Group
We've seen a very good level of professionalism the team Uneecops has maintained for 9+ years now. I would definitely recommend Uneecops to all other companies looking for an SAP Partner.
Sahil Jain
Manager IT, Bakers Circle India Pvt. Ltd
SAP Business One has proven to be a one-stop solution for us. The Uneecops team implemented the ERP with a record time of 40 days and their support has been phenomenal. We would happily recommend Uneecops for its expertise and professional approach."
Vinod Singhi
Finance & Audit Manager, Plasma Gen Bio-S-
Uneecops has resolved our reporting, vendor and inventory management challenges with SAP Business One.
Mr. Sushil Jain
CEO, Orbit Techsol India
More precision. More integrated processes. We have benefited immensely from SAP Business One implementation.
Anubha Gupta
Director, Gopal Corps Ltd
Find out More

Can't Decide?
Don't worry; let our experts show you a full proof of concept (POC) on your own data in less than 90 minutes
Request Demo
Frequently asked questions
Tableau License is not that expensive if we view from the angle the value it holds for your business. Tableau holds immense capabilities in rendering actionable insights with simple drag and drop functionality to even a nontechnical user. It is that simple. Plus, the Tableau license can be easily availed and comes under budget by fast-growing organizations who want to run agile and grow sustainably. Uneecops offers competitive Tableau license cost per user.
Uneecops is the best destination to get Tableau software. It is one of the best leading Tableau partners in India who have carried out several projects on Tableau. Uneecops has 50+ Tableau experts and has an impressive clientele base to name a few. Be it Patanjali, Sula Vineyard, ColdEX, Mother Dairy and Global Logic, we have carried out an implementation for all.
Yes, we can certainly use Tableau for less than 100 users. You can talk to one of our Uneecops experts and they will provide you with the best solution available.
The cost of Tableau explorer, creator and viewer is Rs 5292. Tableau Creator licence is Rs. 2646 for Tableau Explorer and Rs 907 for Tableau Viewer. However, this price can vary. The best thing is to contact Uneecops as a Tableau implementation partner. We will discuss the Tableau licence cost in India and give you the best Tableau cost quote.
You can easily buy a Tableau cloud license from Uneecops. Our Tableau experts ensure that you get the appropriate license type corresponding to your exact business requirements. We provide Tableau cloud licenses with no hidden costs or surprises.