Safe and effective medicine. Keeping up with new healthcare emergencies. Extensive R&D. Intensive stocking and manufacturing. Clinical trials. Drug adherence. Legal and compliance protocol. Innovative medical devices. – There is a lot that Pharma businesses have to do.
In today's fast-paced world of change, Pharmacy companies must capture large amounts of data on everything from minute operative details to stock levels, drug sales, revenue, regular updates on turnover and more.
With so much on the plate, streamlining how Pharma businesses research, market, and sell promising drugs becomes the key.
Pharmaceutical companies have gained their competitive edge with blockbuster drugs. But as the landscape evolves, healthcare companies need to turn to different assets – data and analytics– to fuel success.
Plus, Pharmaceutical companies have built empires on research and development (R&D) innovation. But as patent protection ends and the landscape of consumer behavior shifts, new forms of innovation must account for both top-and bottom-line growth.
Breakthroughs will require individuals to analyze data in better, newer ways.
Many forward-thinking Pharmaceutical companies around the globe are using Tableau software for data analysis. They are also leveraging Tableau software to assess and improve health results for their patients.
Tableau for Pharma: A Prescription For More Effective Pharmaceutical Data Analysis
Modernization and innovation are critical for healthcare. As the Pharmaceutical industry evolves, innovation and information from all corners of the organization are vital to driving success.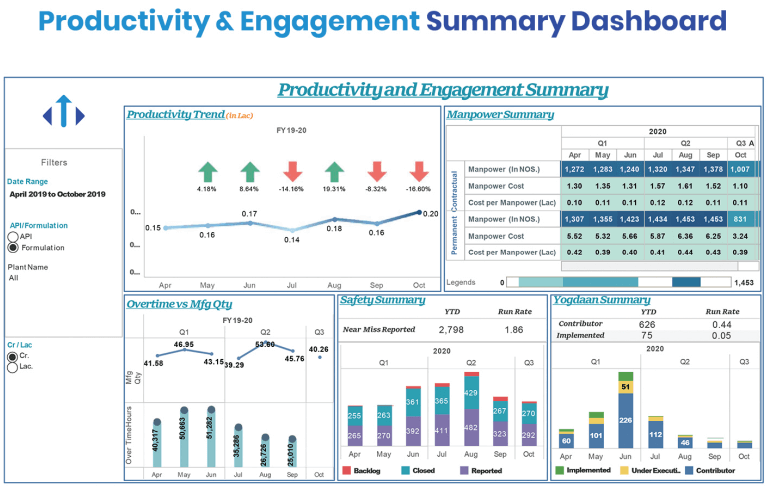 Revolutionizing the health experience with data helps provide more equitable, convenient, personalized, and cost-effective care for consumers. Here are more benefits of Tableau software for Pharma companies:
Be able to monitor outcomes of drug discovery
Allocate resources and budget to current and emerging pharma markets
Optimize marketing strategies, R&D and physician education outcomes
Leverage global Pharma trends and tap emerging pharmaceutical markets
Data sets that can speak with other sets give a valued birds-eye view of the whole business
Equip users to quickly analyze data and assemble it in meaningful dashboards for efficient collaboration
Tableau dashboard that presents data of all business functions
The biggest benefit is that Tableau for Pharma will be able to manage the whole business – allowing you to invest more time in growing the business and better working for the greater good of global healthcare.
Infuse agility and intelligence
in your business with
Gartner Rated Tableau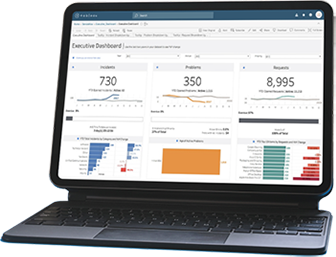 Tableau Dashboard: Pharmaceutical Businesses Best Medicine!
Pharma enterprises can enjoy improved efficiency and immediate data accessibility to compete more agilely. A critical step in maximizing the impact of data is equipping people with an intuitive business intelligence solution. Tableau utilizes the latest data visualization and business intelligence features. It empowers organizations to keep up with the dynamic technology. It is an easy-to-use software with rich functionality. Tableau dashboards provide quick insights by transforming data into engaging, interactive reports.
With Tableau for Pharma, businesses can:
Analyze data in a few clicks: You can analyze data easily and logically as it is converted into visualizations within a few minutes.
Create interactive, intuitive dashboards: Tableau dashboard that gives users an in-depth knowledge of the data.
Deal with massive data: Using Tableau, you can seamlessly assess huge amounts of data.
Publish and share data anytime and anywhere: The dashboard can be published live on the platform the user is accessing.
In the mobile world, a Tableau dashboard can be accessed on a smartphone or tablet—and the data can be available when you need it.
No software expertise is required, so anyone in the pharmaceutical business – from a salesperson to a manager – can access the Tableau software and view data in real time.
That is why, when we say Tableau is the best medicine for Pharma companies, we mean that the software is a prescription for more effective pharmaceutical data analysis.
Accelerate the Future of Pharma with Uneecops Business Solutions
The Pharmaceutical industry provides products and services to enhance people's health and quality of life. This requires data analysis around sales management, cost analysis, and inventory.
Uneecops Business Solutions (UBS) helps Pharma businesses reinvent themselves as data-driven organizations, improving their competitiveness and sales performance. As a CMMI level 5 company, UBS helps Pharma companies decode how to achieve business efficiency with the world's #1 analytics platform 'Tableau.' From offering Tableau license cost information to consulting, implementation, support and managed services, UBS offers end-to-end Tableau support. An arm of the Uneecops Group, UBS helps businesses in automation, transformation and performance.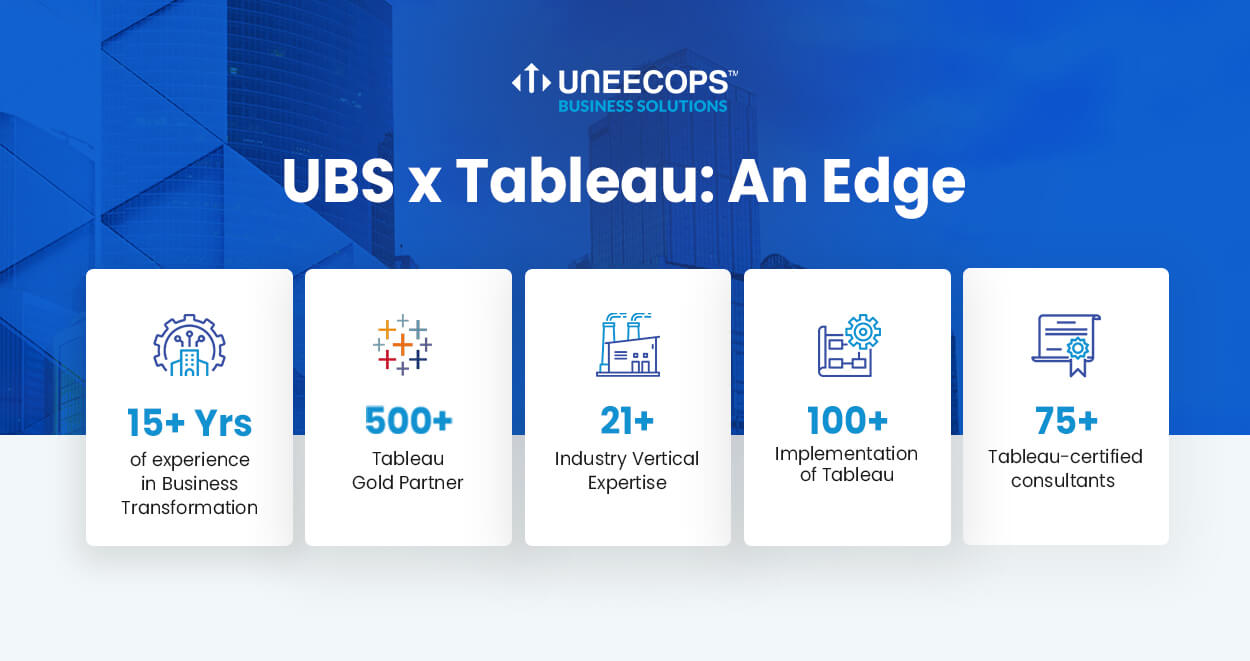 We help Pharma organizations:
Move from insight to action without stepping outside the workflow
Securely share data and insights on a cloud-based platform that scales with your enterprise
Empower everyone to make confident data-driven decisions with trusted data and intelligent tools
For more information on Tableau license cost or benefits of Tableau software, get in touch with our experts.
It is time to become a Pharma and data leader in the market. Tableau today!