Entrepreneurship is the new buzz in the market today and it's been rising high for all the good reasons. We see more funding available, thought-leaders, educational courses, and government programs on entrepreneurship that are motivating vibrant people to start their own businesses, innovation hubs, etc.
These entrepreneurial ventures in their beginning stages of the operation are small in size with a limited number of resources and are called Startups or small businesses. The best part of the startups is that they provide completely different products or services that are not easily purchased or available in the market. Startups that turn into enterprises have unique ideas that make through the challenges in their journey of success.
Where large enterprises and successful companies have complex business processes that need micromanagement in all aspects of business, startups are being run by a handful of people, and the processes are generally executed manually. However, as the businesses pick up, startups and small businesses struggle with organizational growth due to the lack of management. With increasing customers comes increased workload and timeline pressures making it difficult for the employees to keep up with the additional tasks that come along with running a small business and a startup.
Can an ERP Mitigate Startup Challenges?
Enterprise Resource Planning Software, ERP is a business automation and management application that orchestrates the daily practices of the entire business. No matter what size of a company is, the ERP renders a modern approach to all aspects of business management with personalized and pre-integrated features. It creates a seamless flow of business operations and a centralized platform for managing the business data.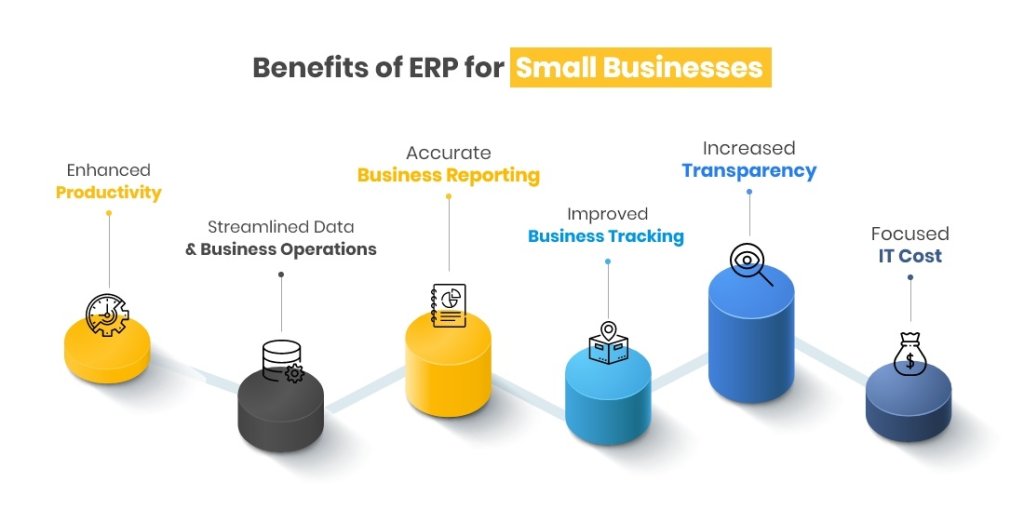 Startups and small businesses need an ERP that is scalable, customizable, affordable, and easily implemented. These businesses don't have the privilege of understanding the software for weeks or investing a long time in its implementation. Thus, the solution needs to be easy/less complex, quick to go live, and get going up and fast while rendering ample growth opportunities to the business as time passes by.
Apart from all these, there are some solid reasons to believe in ERP solutions for small businesses, take a look.
This is probably the most important selling point for the ERP software. Leaders from small businesses because of the limited resources and added work pressure might not be able to closely monitor each process in the company. Also, the manual reporting may not provide greater accuracy while it also wastes the time of the employees. With ERP software by their side, small business leaders can have access to real-time updates related to all the business processes, employee performance, project planning, and progress, etc., and can design their unique strategies as per the organizational traits.
Streamlined Data Operations
Small companies may not have the proper departments for handling the tasks. However, the employees must be creating the database at their level. With a lack of centralization of business data, it becomes difficult to approach the person now and then for the information. ERP for startups efficiently solves this problem by creating a unified platform for information exchange. With ERP software, every employee has access to the business data and if the software is hosted on the Cloud, the information can be accessed anytime, anywhere.
Business Reporting and Performance Analytics
This is rather valid for all businesses; if the leaders don't have the access to accurate reporting and progress analytics, the company will lack effective decision-making abilities. For small businesses, the progress needs to be closely monitored to analyze if the business is heading in the right direction. Effective reporting and analytics enable employees to implement best practices and unique strategies that help the business grow. The right ERP software not just renders the real-time updates and historic data analyses but also predicts the future outcomes to help small businesses make better decisions as per future market scenarios.
Businesses need to switch to concrete ways for managing the daily records of business transactions. Startups and small businesses because of unorganized systems often forget this and end up wasting their valuable time at the end of the financial year checking their previous transactions. ERP software eliminates this trouble of businesses once and for all by implementing a reliable transaction gateway wherein only approved transactions are recorded. This means there's no need of checking the spreadsheets and files again for all the transactions made throughout the year.
Productivity is important for all businesses, no matter what size of the business is. However, startups need to put in extra efforts to make a strong reputation in the market and compete with larger enterprises. Thus, being productive is an important factor in making or breaking a startup/small business. With ERP software for small businesses, employees are empowered with the information, anytime they need it. Plus, the application eliminates the possibility of duplicate data; improves communication within the organization, and enables automation related to the daily processes so that employees can focus on big projects.
Small businesses could not afford to invest in disparate systems, thus, having a centralized IT system for managing all kinds of IT affairs makes sense to them. Although ERP is not a small investment, it definitely has a major contribution to the growth and success of the business. Also, some efficient and dedicated ERP solutions for small businesses are now available in the market at a very reasonable price. These ERP solutions neither burn a hole in the pocket of the founders nor do they obstruct the management of the daily tasks in the company.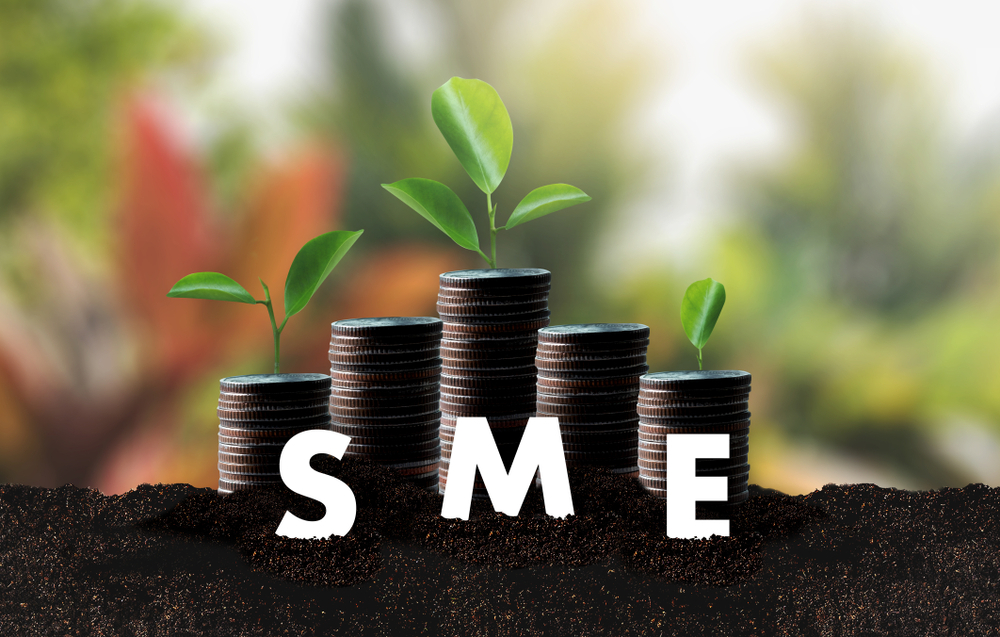 These are probably the biggest (from many) advantages of implementing ERP software in small businesses or startup companies. The one thing that is greatly impacted because of the same is the customer acquisition and retention, the major concerns of every business. When your salespersons get freed from maintaining spreadsheets, they focus more on building customer relationships; and this is how small businesses join the enterprise league.
Whatever you do at present, keep future scenarios in mind. Being a small business today, it is all the more important for you to play the long game. Your business will flourish over time, adding more opportunities, employees, and projects to your organization – a small investment of ERP software will only help you move ahead smoothly and strategically.
Need an Affordable, Scalable & Flexible ERP – Check out the SAP Starter Package
Powered by SAP HANA®, SAP Business One Starter package ERP for small businesses addresses all your fundamental requirements related to sales, purchase, inventory, finance, and CRM. Uneecops offers this Cloud-based ERP for small businesses at a very reasonable cost of Rs. 3,999/- per user per month to end all your IT complexities. And not just this, Uneecops understands your time constraints too, and thus, executes quick implementation within 15 days and charges you a one-time implementation fee.
Get in touch with us to know more about this exclusive package that is unbelievably reasonable, flexible, and ready to go live!